Dss Education Analytics,Actionable Insights
DSSUser ® Provide the right information to everyone in your school or district with a cost-effective education analytics solution. Using Dss Education Analytics, all of your users—from the superintendent to classroom teachers—can generate reports and display them through familiar Office tools, such as Microsoft Office Excel or a web browser.
Dss Education Analytics Five Pillars
Through role-based productivity & insights, from the superintendent to classroom teachers can draw insight from a vast amount of business-related data and maximize the productivity of faculties and students. Capabilities include real-time analytics, which offers rich statistical and analysis packages for data mining, discovery, and reporting for diverse information faculties-customers, and complex event processing, via capabilities of Big Data Analytics on cloud or on premise, and using Complex Event Processing technology. Differing software tools and systems that faculties and students use daily should be seamlessly integrated to allow for continuous importing and exporting of business data from one system to another in order to complete workflows. They should also be able to perform detailed ad-hoc data analysis and other business intelligence functions on their own and without, for example, having to define a report and request their IT to provide it for them using powerful, easy-to-use tools like Dashboards, Scorecards, KPI and custom reports, and in-memory fast access information. These principles also include methods for storage and master data management of repositories to capture and enable analysis of operational and business data – located on-premise, in the cloud, or a hybrid mixture of both.
By understanding enhanced user experience, the educational organization understands how participants experience the world and how technology fits into that experience. New technologies take advantage of rich user experience, intuitiveness and ease of use across a multitude of devices – from smart phones and tablets to PCs and expansive operations command centers. New programming technologies, such as Windows Presentation Foundation, Silverlight or HTML 5, are opening new possibilities for applications in the business domains that run on many form factors. Intuitive interfaces now feature rich, composite dashboards and are accessible from mobile devices. These interfaces also incorporate natural human interaction with the software allowing workers to use gestures, voice, and touch.
Collaboration allows people to work together more closely, coordinate their efforts, follow detailed business processes, and respond to events as they happen. The Healthcare industry will require even-greater collaboration to account for a globalized and evolving workforce, as well as increasingly complex and mission-critical exploration and production. Communications technology is keeping pace with today's global and on-demand collaboration – including real-time communication networks, mobility, Web conference, voice over IP (VoIP), and of course, social media. Collaboration services and the Microsoft technologies that support them can include Lync, SharePoint and Office 365.
For the framework to successfully deliver cost-effective, integrative benefits, it must enable comprehensive interoperability – both on-premise and in the cloud. As a result, features including industry standards along with published interfaces and information models are of critical importance. Connected, agile businesses require solutions that integrate the workflows of the business workers and the systems they use, their process and procedures, and the information those workers create and manage as part of their work-day across all the upstream systems they interact with.
Dss Solutions offers many partner tools and technologies to help solve the interoperability issues for our customers. Many of these tools and technologies follow open industry standards, such as Simple Object Access Protocol (SOAP), OData and Web services. Some of the technologies offer data-based integration and others offer document-based integration or a hybrid of both. Some of the tools that Dss Solutions utilized and offered by Microsoft that support a Connected Business include BizTalk Server, Windows Azure Service Bus, Windows Communication Foundation.
The framework Guiding Principles capture the need of an underlying technical infrastructure that at the foundational level enables many business processes. Principles of this infrastructure include scalable support for more users, larger models, and increased transaction volumes; securely deployed components, functionality, and information protected from unauthorized access or malicious attacks; and services that are location agnostic for anywhere deployment and which can be accessed on any device. Integration through messaging and database technology links together workflow, processes, and data optimization. Domain-specific infrastructure incorporates trade-specific infrastructure connections using unified communications to manage enterprise security. A secure, scalable, high-performance infrastructure should also take advantage of global high availability, app and data marketplaces and software as a service.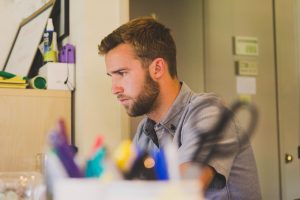 Dashboards and scorecards. With access to relevant data from multiple sources, they can make better decisions by tracking progress against key performance indicators (KPIs)….
Dss Education Advantages and Benefites
An education analytics solution can help you:
Increase student performance:

 

Give teachers and administrators a clear picture of student performance at an individual or group level so they can adjust instruction accordingly.
Make better decisions:Inform routine decisions and long-range strategic planning across all business functions and disciplines with accurate, readily available data. Also, give the right people access to the information that may be locked away in silos.
Meet reporting requirements:Quickly and easily generate the reports you need for your school board and local, state, and federal requirements, such as No Child Left Behind (NCLB).
Manage budgets more efficiently:Gain a better understanding of projected revenues and expenditures, keep track of your financial health, compare your costs for services (e.g. transportation) to other districts, and maximize the amount of your resources that make it to the classroom.
Maximize funding opportunities:Improve responses to legislative and grant requests and compliance with the reporting requirements.
Why choose Dss Solutions?
Unlike other solutions that might force you to choose whom you can afford to enable with powerful accountability and assessment tools, Dss Solutions delivers highly functional and affordable Education Analytics for all of your employees. With Dss solutions, you get:
Reduced costs:Take advantage of your existing investments in Dss Solutions Education Portal, such as Exchange Online, SharePoint Online, SQL Server and Microsoft Office, and fully integrate with other vendor's software and virtually any data source.
Flexible functionality:Dss Solutions education analytic solutions are simple enough for average users, yet robust enough for power users.
High adoption rates:Data is delivered through familiar interfaces, such as Excel, so your users do not have to learn a whole new system—which means they will actually use it, and it requires less training.
Strong partner ecosystem:Get the technology and assistance you need from a Microsoft education partner, Dss Solutions that you can trust.